Licensed Professional Counselor
National Board Certified Clinical Hypnotherapist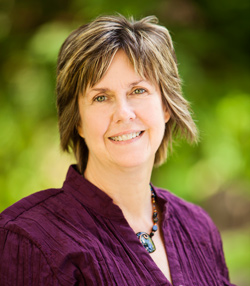 My career as a counselor began in 1992 and since then, I have had the honor of hearing the individual stories of countless individuals, couples and families. While it is true that many of these stories involve unhappiness, abuse, trauma, confusion, sadness, poor choices or difficult circumstances, each story gives me the opportunity to help the person recognize their strengths, find hope and figure out solutions that will help them attain their goals. I believe it is never too late to experience happiness and peace, no matter what the circumstance. Much of my work involves healing, encouraging people to accept responsibility for their thoughts, feelings and behaviors, and changing defeating patterns.  I use a holistic therapeutic approach that integrates research supported traditional and nontraditional therapies. My work embraces the whole person-body, mind and spirit. I enjoy working with teens and adults, people of all sexual orientations, lifestyles and cultural backgrounds.  I am a member of the American Counseling Association, The National Board for Certified and Clinical Hypnotherapists and a certified Disaster Mental Health Worker for the American Red Cross.  I am licensed by the Arkansas Board of Examiners in Counseling as a Licensed Professional Counselor.  In my spare time, I enjoy nature, playing and performing Old Time and Irish fiddle, and spending time with friends and family.
Education:  In 1981 I earned a Bachelor of Science degree in Psychology, with a minor in music and speech.  I returned to graduate school to study counseling and in 1992 I graduated from Pittsburg State University with a Master of Science degree. As a licensed professional counselor, I am required to complete ongoing training relevant to my areas of specialization. I have extensive training in Solution Focused Therapy, Stress Management, Play Therapy, Ericksonian Hypnosis and Marriage & Family Therapy. I received training from the American Hypnosis Training Academy in Rockville, MD and am recognized as a Practitioner of Ericksonian Hypnotherapy and a certified clinical hypnotherapist.
Experience:  Since graduating with my masters degree in counseling in 1992,  I have worked in   Arkansas and Oklahoma in a variety of professional settings including private and community mental health agencies, a psychiatric hospital and residential treatment program, therapeutic day treatment, a therapeutic nursery for pre-school aged children, implemented school based mental health services in Oklahoma and Arkansas, auditing & providing consultation to behavioral health providers across the state of Arkansas, and quality assurance and compliance for a large, private behavioral health provider. I look forward to using the skills and knowledge I have acquired throughout my professional career as I work with you. My areas of competency include:
Individual Counseling for Adults & Adolescents,
Relationship & Marriage Counseling, Family Therapy, Play Therapy
Hypnosis

Expertise -Areas of Specialization
Depression
Sadness
Moodiness and Irritability
Lack of Self Confidence, Low Self Esteem
Self-limiting beliefs
Anger
Anxiety, Worry, Fear
Panic and Phobias
Grief and loss
Bereavement
College Adjustments, Pressures and Organization
Stress Management
Relationship Struggles
Lack of Motivation
Divorce-Recovery
Career/Life Transitions
Life Purpose
Spirituality
Identity Issues
Substance Abuse
Addictions
Co-dependency
Self Defeating Behaviors and Patterns, Negative Habits
Healing from abuse-sexual, emotional, physical, infidelity
Trauma
Post Traumatic Stress Disorder
Chronic Illness/Health Concerns
If you are going to invest your time and resources in therapy, I encourage you to find a therapist who is focused on more than just resolving your symptoms.  You deserve to work with a therapist who is genuinely present, hopeful, and committed to the sense of possibility you bring to therapy.  I urge you to find someone who embraces your vision and aspirations, and expects that you will realize your vision, and ultimately manifest the life that you desire. If working with an experienced therapist is important to you, I welcome the opportunity to help you heal, feel better, experience personal growth and live a more hopeful, healthy, and satisfied way of life.  Call me today at 479-799-5577.