"I Quite For Life" Program Director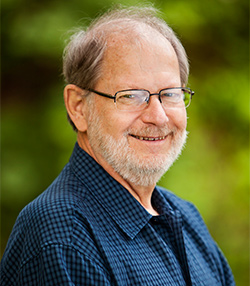 Throughout the years I have helped people make positive lifestyle changes through stress management, smoking cessation and behavior management. My work experience has included working in health promotion, smoking cessation and lifestyle management, mental health administration and working with developmentally disabled individuals, psychiatric patients, geriatric patients and as a special education teacher.  In my spare time, I enjoy playing the guitar and promoting old time music.
Education: After serving in the Army, I completed a Bachelor of Science degree in Social Work from the University of Toledo.  In 1974, I received a Master Degree in Education, with an emphasis on special education and recreational counseling.
Experience and Expertise:
With over twenty five years of experience working in the field of social work, mental health, education and health promotion, I have acquired the skills needed to help others reach their personal goals through behavior management, stress management, smoking cessation and healthy lifestyle changes.
Throughout my experience, I never tire of celebrating success with those who are able to achieve their personal goals. I look forward to helping you manage and control your stress, reach your lifestyle goals and live a tobacco free life.  Call me today at 479-799-5577.